The theme of last night's episode of The Bachelorette was clearly "BOY, BYE!" Every time Rachel, an accomplished, fun, interesting, black woman, sends home some SCRUB I can actually feel my skin clearing up and my bank account filling with cash! LOL, okay not really but the vibe is the same. Welcome to The Bachelorette RECAP POST! It's episode 3, and we're just getting started! LET'S GO.
Boy Bye pt 2
I am SO GLAD Rachel shut DeMario down AGAIN!. SHE DID IT AGAIN!. DeMario may have learned his lesson but Rachel don't suffer NO FOOLS.

BE GONE. Seriously BYE.
Epic Whaboom Meltdown
What. Even. HAPPENED?! Let's just watch this again to make sure I'M SEEING THIS CORRECTLY and it wasn't some crazed fever dream!

TWO GROWN MEN SCREAMING AND FLAILING LIKE CHILDREN?!

BOY BYE PT. 3
Ellen Saves the Group Date
God Bless Ellen for bringing some Magic Mike to this show.

Though STRAIGHT UP Bryan calls Rachel his "sloppy seconds" when he tries to brag about kissing her first. UHM … EXCUSE ME?!

WHAT DID YOU JUST SAY? That is HELLA RUDE and crazy disrespectful to Rachel who was STANDING. RIGHT. THERE. Bryan, we done. WE. DONE.

I honestly can't stand all the other men whining about not having kissed Rachel yet. Y'all thirsty and it's NOT CUTE.

I feel bad for Fred, but LET'S BE REAL. If a lil kid I knew from kindergarten tried to kiss me now it would be a HARD PASS. Dare I say it? Sorry Fred but BOY, BYE PT. 4!!!
The One-on-One
Love the horses….who is Anthony again though?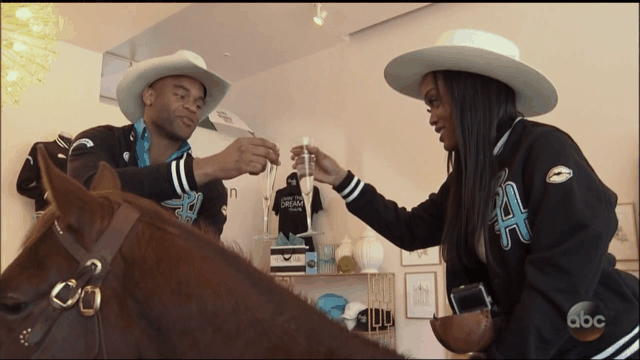 Group Date 2 gets dirty!
Love seeing Rachel's squad rally to help her find love!

Love seeing some mud wrestling!

LOVE SEEING SOME KENNY.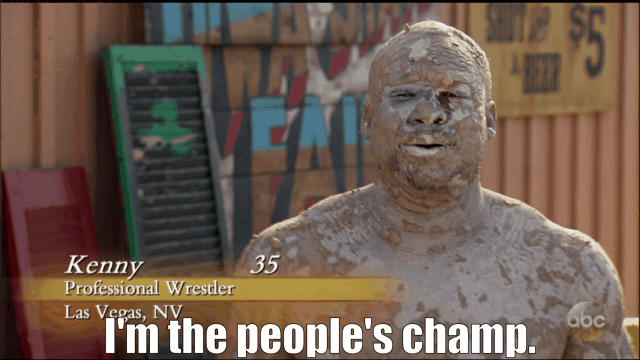 The Eric/Lee/OMG I DON'T CARE drama
I know a lot of the drama centered around (

noted racist

and alleged country singer) Lee and Eric but like….I was so BORED BY THAT?! Eric is mad cus he thinks Rachel isn't super into him and then wonders if she's just trynna be famous?

Slow your roll Eric, a girl has to be SUPER INTO YOU after one date or she's "not here for the right reasons?"

Society keeps trying to tell us that "cattiness" is strictly a female trait but watch just ONE EPISODE of The Bachelorette and you'll see how these dudes take petty to a whole new level.

Again we're left with a cliffhanger and no rose ceremony. But hopefully Rachel is about to Boy,Bye pt 5 Eric and Lee CUS I SURE AS HELL WOULD.
And this is unrelated but can I just say I am LIIIIIIIIIIIIIIVING for Rachel's new natural hair-do IRL?! She got her summer braids in and she looks GORG. YAS KWEEN, you do you baby.
So what did everyone think of last night's episode? Is your FAV still in the mix? Would you have given DeMario a second chance? Let me know in the comments!
XO – Alissa